Order Party Trays Online - Save 10%
Now place your Party Trays Order Online and save 10% with Party10 code. Please give 3 hour notice for Party Tray Orders.
Save 5% for Online Order
Save 5% on Online Orders with 2019D Code
Order Delivery from Doordash our exclusive Delivery Partner for lower delivery fee.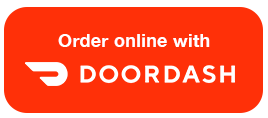 LATE NIGHT DINE IN, TAKEOUT AND DELIVERY
Open until 11AM Mon-Thu and 12AM on Fri-Sat. Checkout Late Night Menu and order online for Takeout.
SPECIAL OFFERS
Save 10% on all Catering Orders and Banquet Hall Rent
Order Party Trays Online Now
Happy Hour - Save 50% of Select Drinks and Appetizers Daily 3PM-7PM
Dine-In Offer - Free Samosa or Free Mango Lassi when spending $25 or More. Limit One per table
PLEASE NOTE THAT SPECIAL REQUESTS OR INSTRUCTIONS ARE NOT FEASIBLE TO BE FULLFILLED ALL THE TIME WHEN GIVEN ONLINE. FOR QUESTIONS PLEASE CALL 972-474-8844