Order Party Trays Online - Save 10%
Now place your Party Trays Order Online and save 10% with Party10 code. Please give 3 hour notice for Party Tray Orders.
Save 5% for Online Order
Save 5% on Online Orders with 2019D Code
Order Delivery from Doordash our exclusive Delivery Partner for lower delivery fee.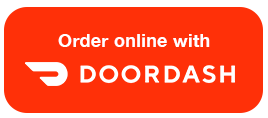 LATE NIGHT DINE IN, TAKEOUT AND DELIVERY
Open until 11AM Mon-Thu and 12AM on Fri-Sat. Checkout Late Night Menu and order online for Takeout.
SPECIAL OFFERS
Save 10% on all Catering Orders and Banquet Hall Rent
Order Party Trays Online Now
Happy Hour - Save 50% of Select Drinks and Appetizers Daily 3PM-7PM
Dine-In Offer - Free Samosa or Free Mango Lassi when spending $25 or More. Limit One per table
PLEASE NOTE THAT SPECIAL REQUESTS OR INSTRUCTIONS ARE NOT FEASIBLE TO BE FULLFILLED ALL THE TIME WHEN GIVEN ONLINE. FOR QUESTIONS PLEASE CALL 972-474-8844
* Our menus are specially prepared based on the local interests by infusing the chef's own creativity and inspiration, while keeping Bawarchi's vision and tradition thriving. These menus change frequently so that we can bring you an ever-changing mix of seasonal favorites and brand new creations.