FREE DELIVERY!!!
Free Delivery on Orders above $30. Use following link to order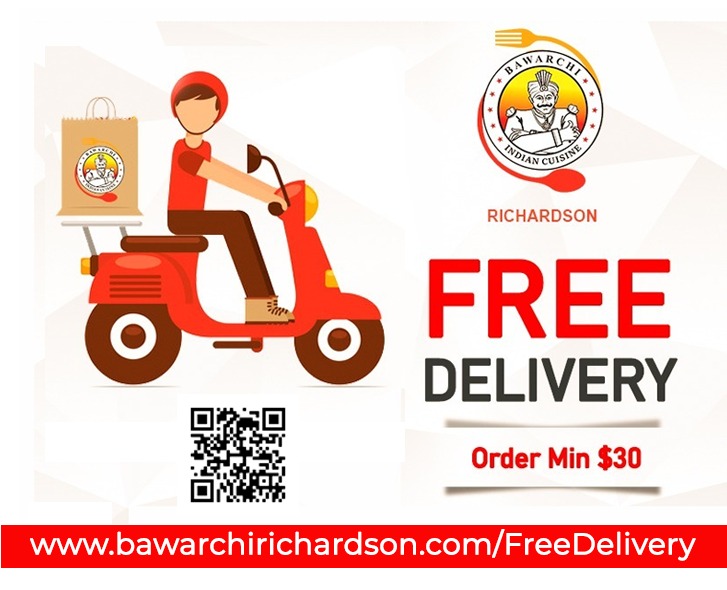 BAWARCHI SWAGRUHA - HOMESTYLE CURRIES
Homestyle Curries, Snacks and Pickles for Takeaway and Delivery. Available Daily 4PM to 9PM. Order BAWARCHI SWAGRUHA Menu.
CURRENT PROMOTIONS
Checkout our DEALS Page for Current Promotions and Offers.
Please note that Special Instructions for Add-On's or extra sides are not honored unless they are added to the order. For any questions about dietary requirements or allergies please call 972-474-8844
* Our menus are specially prepared based on the local interests by infusing the chef's own creativity and inspiration, while keeping Bawarchi's vision and tradition thriving. These menus change frequently so that we can bring you an ever-changing mix of seasonal favorites and brand new creations.